Multi Gas Sampling Data Logger
Model No : CM-1000
Stock : Instocks
Measure CO2, CO, O2, CH4, RH, AMB, DP, ALTI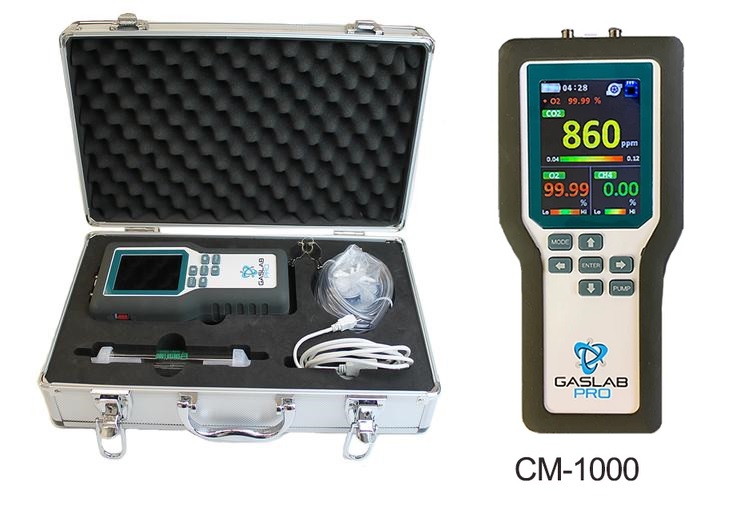 ---
Description
Multi Gas Sampling Data Logger
The GasLab Pro Multi Gas Sampling Data Logger (CM-1000) is designed to simultaneously measure multiple gas concentrations through a sampling method. Utilizing a micro pump, the device will draw samples in to the sensing chambers allowing each sensor to take a fast and accurate measurement of the sample.
The CM-1000 can be used in a wide range of industries, and applications.
The CM-1000 is currently in pre-sale. Expected release is September 2019. Pricing of the device is dependent on the number of sensors that are added to the device.
Features
Measure CO2, CO, O2, CH4, RH, AMB, DP, ALTI
Additional Gases: any 20mm EC sensor can be added
Six options for CO2 Measurement range: 1%, 5%, 10%, 20%, 30%, 100%
Large, backlit LCD display for easy readability including graphing
Audible Alarm
Data Logging with micro SD Card (suitable for all sizes, 16GB included)
Interfacing with RS485
Li-ion rechargeable batteries lasting 30+ hrs
Applications
Laboratory & Scientific
Medical
Industrial
Construction
Safety