Weather Station (wireless)
Model No : Vantage Pro2
Stock : Instocks
Weather Station (Wireless)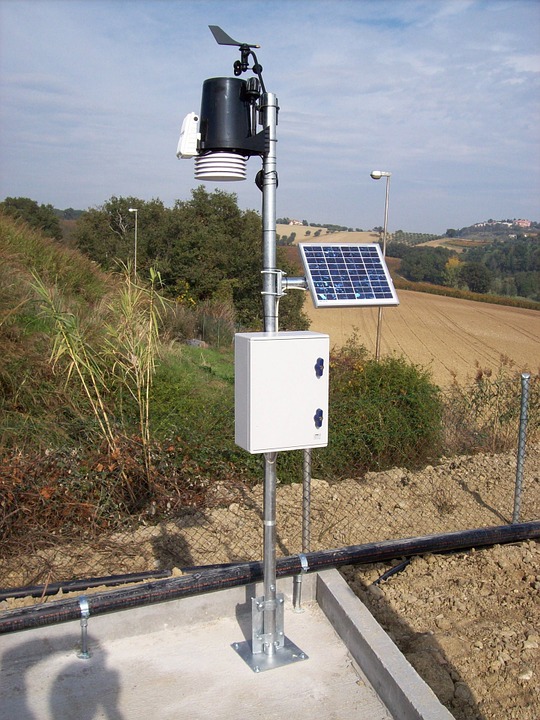 ---
Description
Vantage Pro2 : Weather Station (Wireless)
The Vantage Pro2 Weather Station offers forecasting, on-screen graphing, and much more, all on a large (90 x 150 mm) LCD display. Quick view icons show the forecast at a glance - sunny, partly sunny, cloudy, rain, or snow - while a moving ticker-tape display gives more details. Mostly clear with little temperature change? Increasing clouds and cooler with precipitation within four to six hours? Whatever the forecast, Vantage Pro2 will let you know. Backlit display for easy viewing. Mounts on desk, shelf, or wall. US and metric units of measure.
Vantage Pro2 Sensor Suite
The Vantage Pro2 includes an innovative integrated sensor suite, which combines Rain Gauge, Air Temperature Sensor, Humidity sensors, Wind Speed and Direction sensors all into one package, Solar Radiation sensor, UV Radiation sensor and Soil Moisture sensors are optional. Wind sensor is detachable for ultimate flexibility. Mount with integrated sensor suite, or mount separately using the included 40' (12 m) cable. Rain collector with self-emptying tipping bucket is exceptionally accurate. Read rainfall amounts in 0.01" or 0.25 mm increments. Temperature and humidity sensors are located inside the radiation shield. The shield protects the sensors from solar radiation and other sources of radiated and reflected heat. The tripod & Mast makes installation even easier. Integrated Sensor Suite is solar powered. Electronic components are housed in a weather-resistant shelter. Console may be powered using the included with three C batteries.
WeatherLink Data Logger
For weather data collection, analysis, and display, connect Vantage Pro2 to your personal computer. The WeatherLink data logger fits neatly into the Vantage Pro console, storing your weather data even when the computer is off. Transfer data to the PC when you like. Later, use the software to create graphs, generate summaries, and more, The Vantage Pro2 Automatic weather Station use frequency hopping spread spectrum radio technology to transmit weather data wirelessly up to 1000' (300 m). Transmits and receives data from up to 1,000 feet (300 Meter) away (line-of-sight).
Data Displayed on Console:-
Historical Data, Daily Data, Monthly Data, Yearly Data, Current Display Data, Current Graph Data, Graph Time Interval, Graph Time Interval, Graph Variable Span (Vertical Scale), Graph Variable Span (Vertical Scale), Transmission Interval, Update Interval