Automatic Weather Station
Model No : WS-NL32
Stock : Instocks
The Automated Weather Station (AWS) is a monitoring station equipped with different sensors capable of measuring weather parameters such as wind speed and direction, air temperature, air humidity, air pressure, rain amount, duration and intensity.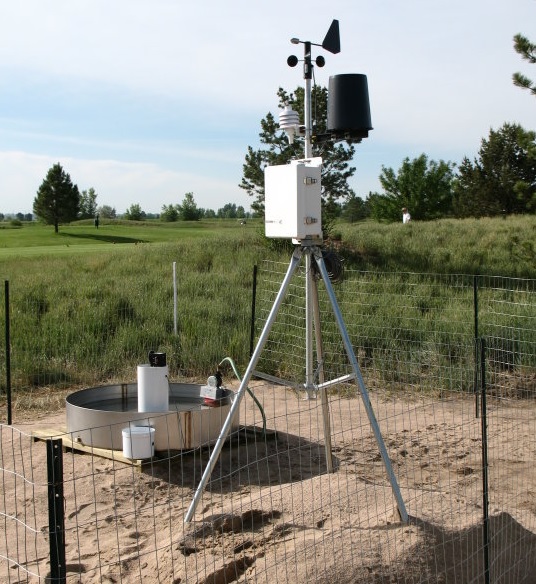 ---
Description
WS-NL32: Automatic Weather Station is a computer-based meteorological system designed as a "user friendly" solution for data storage and real-time monitoring of weather conditions. Our weather Station can be use following sensors & accessories:-
Sensors & Accessories:-
• Wind Speed
• Wind Direction Sensor
• Air Temperature Sensor
• Relative Humidity Sensor
• Solar Radiation Sensor
• Net Radiometer Sensor
• UV Radiation Sensor
• Snow Depth Sensor
• Albedometer Sensor
• Rain Gauge
• Soil Temperature Sensor
• Soil Moisture Sensor
• Barometric Pressure Sensor
• Leaf wetness Sensor
• Evaporation pan
• Data Logger
• Windows based Graphical Display Software
• Wireless Spectrum Radio System
• GSM/GPRS System
• Cables & Mounts
• Solar Panel
• Tripod & Mast
• Lighting protection kit
The Graphical Display Software is a Windows software program for data logger applications. It communicates with 195-NL32 data loggers for monitoring and display of sensors and devices, Includes the graphical design and terminal software runtime interface in one package. There are no limits on the number of loggers or sensor data points you can set or use. The standard Windows interface and setup tools make it easy to design new screens with graphs and indicators for your application.
Data that has been stored downloaded and the historical trend graph charts can be analyzed for daily or monthly highs and lows.
Features include
• Real-time graphical software
• Powerful data presentation
• Supports real-time and stored archived data
• Scheduled automatic downloading
• Can display minimum, maximum, averages, graphs, time of
min-max, etc.
• Can be customized for special applications
• All types of graphs, line, bar, area, 3-D
• Full color and font support
• Can easily be set-up and customized with a little typing and a Few clicks of the mouse.
• Runs on Windows 98/ME/XP/Windows/7&8
Technical Specifications
Analog Inputs:-
Voltage input channels : 16 at 15-bit resolution
Voltage input ranges : 25mV, 50mV, 100mV, 250mV, 500mV, 1V, 2.5V, and 5V
Current input channels : 1 at 15-bits resolution
Current input ranges : 0.25uA, 10 uA, 40 uA, 100 uA, 1 mA
Temperature input channels : 15 at 15-bit resolution
Temperature input range : -50 °C to +60 °C with 10K ohm J- Type Thermistor
Wind speed (AC or DC pulsed) : 2 channels at 1400 Hz each
Wind direction : 2 channels at 10 bits resolution
Digital Inputs/Outputs: Alarm outputs 2 open collector high/low threshold outputs. 2A max.
Communications Ports:-
RS-232/422/485 ports : 10 software configurable multi-protocol ports
Bit rates : Up to 1Mbps RS-232, 10 Mbps RS-485/422
Modem port : RS-232 with RTS/CTS, switched modem power
USB port : One B- type USB port
Memory port : One A-type USB port, 6GB capacity
SDI-12 port : One standard compliant port
Ethernet port : 10/100 Base TX
Environmental
Operating temperature range : -40 to +85°C
Storage temperature range: -60 to +85°C
Humidity : 0 to 90% RH
Vibration : 10-500 Hz to 2 G
Power
Voltage range : 9-35 Vdc (40 Vdc absolute maximum)
Peak current : 80 mA at 12 Vdc (all ports active)
Nominal current : 45 mA at 12 Vdc
Sleep mode current : 75 uA at 12 Vdc
Battery life : >10 years for memory and clock
Input protection : Fused to 2A. Reverse polarity and over- voltage protection
Features
Calendar clock : Date, time, leap year, 2 time-of-day alarms.
On-board data memory : 8 MB standard